TORTUGA ISLAND
Turtle Island is one of the biggest attractions of the Nicoya Peninsula with its marvelous beaches stars and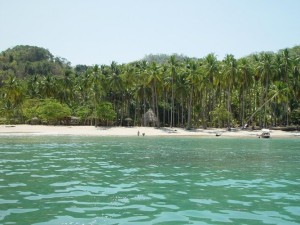 tropical waters with an amazing white sand. Turtle Island named in the volcanic rock formations What if resemble the majestic sea creatures,
Tortuga is made up of two islands uninhabited islands and sits a few miles at the Curu Wildlife Refuge. The coconut palms line the beach, where visitors can play volleyball them, of being in the sun room swimming in the waters of the calm island.
ACTIVITIES
Boat Tours  –  Guided Tours
Kayaking –   Snorkeling
Most trips a day to the island are party aboard catamarans, Yachts boats departing from nearby places. Full day tours usually include transportation to and back, bilingual guide, snorkel diving, snacks, lunch , and delicious barbecue on the beach. Some include tour operators and wine fresh ceviche on the road a Turtle.
Tortuga is one of the best diving and snorkeling areas in the peninsula and a marine delights visitors scammers them their different life. It has three shipwrecked boats, which offers diving adventures scammers average visibility 20-45 individual cakes. The months of May rains season November provide the best conditions paragraph diving, while the diving is good all year round.
From these central cities of Jaco & Herradura Pacific cruise travelers can take them to the UN for the 90-minute catamaran to tilt the abyss,running Islas Negritos, San Lucas, Gitana and Guayabo. Dolphins, whales, sea turtles and stingrays Visa son often along the way. Tourists based bathroom Mal Pais Montezuma Short UN have turned bad 45 minutes for the general inclination of a boat deck. Once on the island, if they Guest few hours of the UN to snorkel diving in the middle of the rock formations on the coast, followed by several hours of free time at the beach.