Tours & Activities For all Family Members
Customizable Costa Rica travel itineraries!
Group Packages
Traveling solo, or If you're traveling with a Group, we can customize your trip to fit all needs.
Tours Activities
Costa Rica Has hundreds of possible activities that you can explore in your Vacations.
Business Investment
Looking for Investment opportunities ? get in touch to start exploring ideas for next great investment.
Costa Rica Inclusive Vacations
Our travel experts will help you plan and accommodate your schedule, transfers and everything your group might need. whether you are looking for complete Bachelor Party Package in Costa Rica, or Just want to visit with friends or family you can count on us!
Why Choose Us ?
30 + years of succesful operation, we have proven time and time again the ability to provide ultimate service to our customers.
Why we do it ?
We believe that each person who visits us is a guest in our country, that´s why: We try to provide the best service and experience.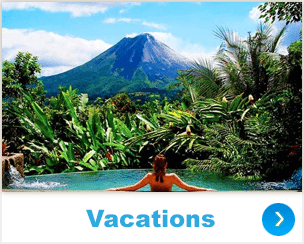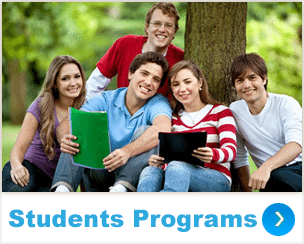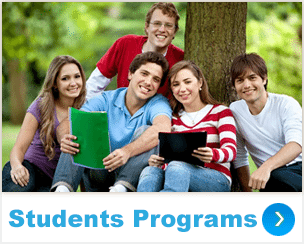 ADVENTURE
Trails for all physical conditions, Adrenaline Adventure
FAMILY FRIENDLY
Natural warm and soothing springs, Rest & Relaxation

RELAXATION
Flowing streams and fresh springs, Family Vacation
NATURE
Everywhere in the country, Explore Country
CULTURAL
Experience our authentic traditions, Culture Learning
MARINE
Best fishing adventure of your life Adrenaline Adventure
Who we are?
We are a tour and travel operation company managed by Costa Ricans, Fabricio & Bolivar, who wish to share our culture, environment and nature with all those visitors willing to share a wonderful experience that lead you, your family, friends and coworkers to enjoy and return to our country.
What can you expect from us?
Our company is willing to offer you custom made travel options base on the visitors' requirements, fulfilling the expectations for vacations, honeymoon, business or health trips. We are in the capacity to design suitable travel schedules that match your budget, quantity of travelers and trip length. The travel packages can be either partial or all inclusive, considering transfers, rent a car, hotels, meals, tours and guides.
Company's accompaniment
Since the foundation of the company, Jaco Holidays focused on the continue accompaniment of the traveler over the trip, backing you at every step in the travel. Your problems over the travel are ours as long as you allow us to support you. For us is important that you understand this company approach to your stay in Costa Rica, traveling is a marvelous thing that should be enjoyable for any visitor and we will be you making it happen and taking care of. Our personal will be available 14 hours a day 7 days a week, for any special situation that will happen which include but are not limited to baggage loss, trip schedule change due justified causes, transfers, rent a cars, hotels and health.
Costa Rica's Top Destinations
Strikingly beautiful with a mild and dry climate all year round, it is no wonder that Costa Rica's Central Valley is where over two-thirds or 70% of the population resides.
Are you looking for adventure in the Arenal Volcano National Park? Our experts share expert tips and the best things to see and do in Arenal and La Fortuna, Costa Rica.
Monteverde Cloud Forest Reserve with a set of expert eyes on a guided walk. Spectacular combination of hanging bridges with simple and well-maintained trails builted
Guanacaste located in the northwestern region of the country, This region Considered by many to be one of the most spectacular regions in the country
Costa Rica's Pacific Coast includes the coastal cities of Manuel Antonio, Jaco, Dominical and beyond. These beaches are easily accessible from San Jose.
One of the most popular ecotourism destinations in Costa Rica, the canals, rivers, beaches and lagoons of the Tortuguero National Park are a study of the tropical rainforest
Your Costa Rican Adventure starts here!